Design
Essential insights on designing effective landing pages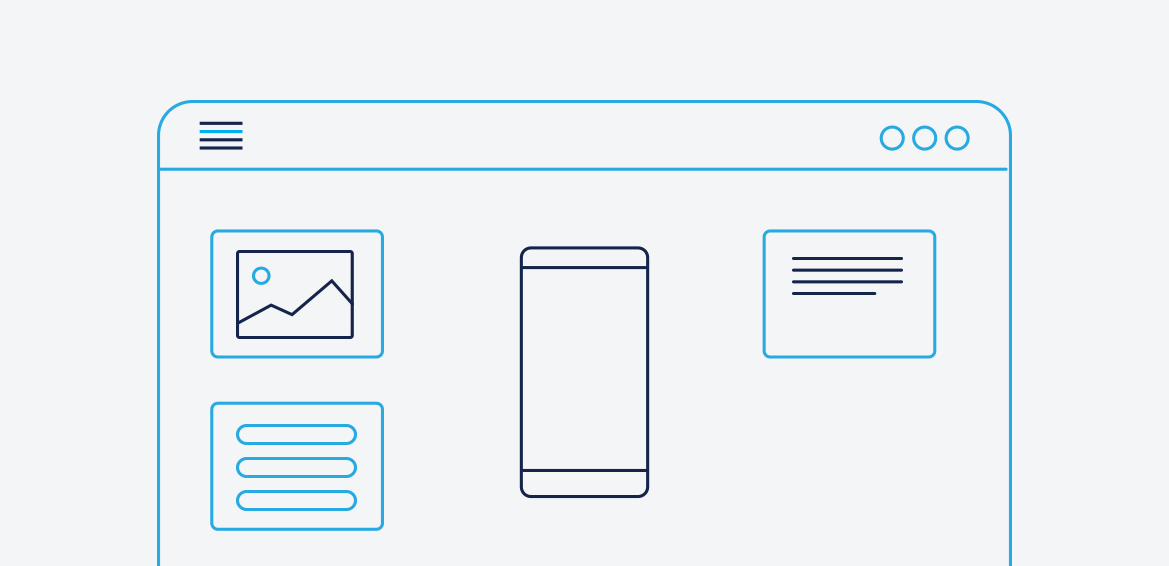 Build a landing page in minutes
We know how difficult and time consuming it is to create an effective mobile landing page that converts. So, we provide you the user friendly Urlit editor that helps you build fully personalized landing pages fitting your customized marketing needs. Urlit Editor enables you to build mobile landing pages with unlimited text, images, videos, CTA buttons and any kind of files according to your campaign targets.
Create and publish new mobile landing pages in no time
Got no time for CSS or HTML? Don't worry! The user friendly, visual Urlit editor makes it super easy to quickly design and launch professional-looking, mobile landing pages without help from designers or IT. Just select the elements you want to include to the campaign and create effective and beautiful mobile landing pages in minutes!
No Coding Needed
Edit, customize, clone, and publish mobile landing pages just by clicking and typing. What you see is what your visitors get.
Flexibility in landing page editing
Edit the landing page whenever you want, even during the campaign. You can introduce changes as you go, ensuring high effectiveness of your landing pages. All the elements can be added to the page within a few moments!
Power your mobile landing page with Elements and track recipients behavior
Content elements (like text, photos, videos, buttons, links and social media logos) are added to your landing page easily. Text is edited just like in a word processor. Building your mobile landing page is done only with few clicks! Theres absolutely nothing to install and worry about.
Use 8 different types of content blocks
Design your mobile landing pages using a set of different content blocks. (Image, Text, Button, Document, Link, Map, Video, Social Profiles). With the on-page editor, adding text and inserting full-screen images and videos is piece of cake!
Mobile Video Converts
Make your landing pages more attractive and increase the engagement of your customers by embedding video content. Easily add videos from Youtube, Vimeo.
Add Buttons and links
Add buttons and links to your landing pages and drive the recipients to the right destination webpage.
Call-to-Action
Add Call-to-action buttons and increase the traffic of your destination pages.
Social media
Instantly add social media icons to your landing page and let your visitors connect with you.